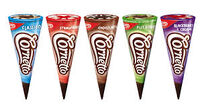 Cornetto is an ice cream brand manufactured by Unilever, also sold by Walls in the UK.
Movies
A trilogy of three films directed by Edgar Wright named the "Three Flavours Cornetto Trilogy" which features a flavour of the ice cream in each film.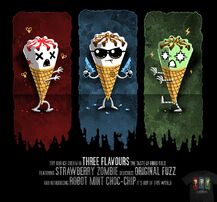 Shaun of the Dead, Strawberry/red for gore.
Hot Fuzz, Original/blue for the blue police colour in the UK.
The World's End, Mint/green for aliens.